Roof Replacements in Greater Springfield, Chatham, Sherman, IL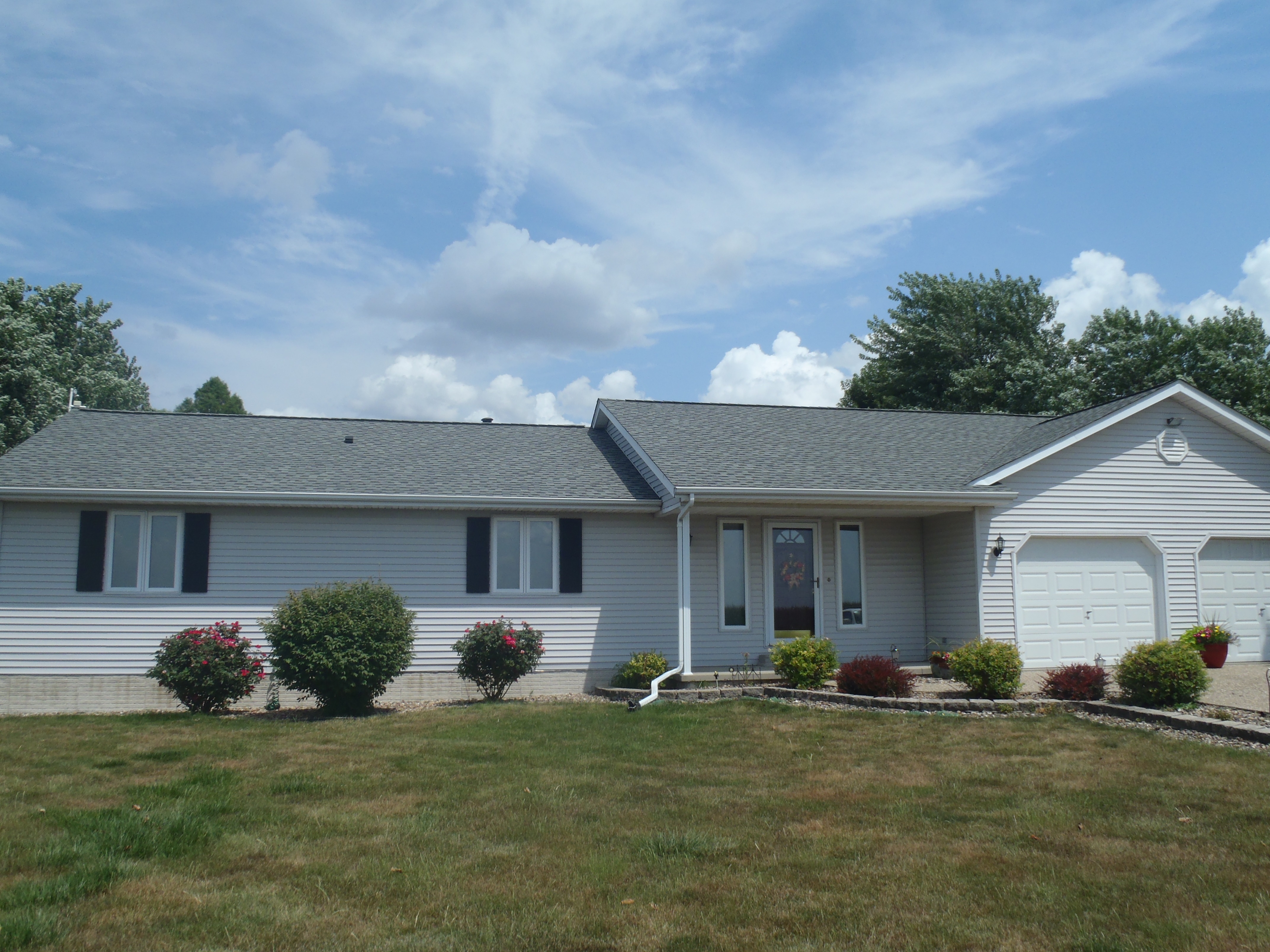 Added Value & Structural Integrity. Replacing your roof is a beneficial alternative to spending thousands on endless repairs and it will add value to your home.
Let us replace your Illinois roof with an efficient, longer lasting material
Replacing your roof is probably one of the biggest investments to consider. An expense this large can become daunting when it comes time to search for the right price and the right company. That is why when you choose to work with Sutton's we combine both affordability and quality for every job.
Our honesty and integrity lie within our work, and we truly believe by advising customers to follow through with the proper upkeep of their roof will help them avoid costly repairs and even unnecessary roof replacements. We can accurately determine the strength, stability and overall condition of your roof and be able to advise you on whether or not you need a full replacement.
We specialize in roof replacements all throughout Illinois, including Chatham, Springfield, Sherman and surrounding areas. Call us today for a free estimate in your area. We look forward to hearing from you!
Products
Roofing Shingles
GAF offers three distinct levels of shingle quality and protection, plus a remarkably affordable slate shingle option. We'll help you select the one that is right for your home's design and location.
Three-Tab (3-Tab) Shingles
Affordable basic protection for projects on a limited budget.
Timberline® Lifetime Shingles
Protect and beautify your home with Timberline®, North America's #1-selling shingles. Timberline® shingles now have a lifetime limited warranty!
Designer Lifetime Shingles
Beautiful, stylish, and exceptionally durable, Designer Lifetime shingles will make your home the envy of the neighborhood!
The importance of replacing your roof
Ignoring the signs of a damaged or aging roof can lead to major problems and can cost homeowners thousands of dollars in repairs. It's important for homeowners to carefully inspect their roofs for signs of damage, especially after storms or severe weather conditions occur.
Roofs that are 20 years old or older should especially be checked for signs of aging, which include missing shingles, bald patches, and general wear. A new roof can enhance the home's curb appeal and potentially increase the value of the home.
The many signs you may need a roof replacement:
Your shingles are broken, torn apart, coming off, buckling, cracked, or missing altogether
Your roof is beginning to leak into your home, creating warped spots in your ceiling
The shingles/tiles on your roof are discolored, missing, or just look worn down
The flashing on your roof is damaged
There are evident signs of wood rot and mold growing, allowing your roof to succumb to deterioration
Your roof is 25 years old or older
Choosing a roofing company you can always count on
You don't just want a company that has all the right certifications and licensing. While those licenses and certifications are important and crucial to the company's existence in the first place, reliability, credibility and the relationship you build with a company is far more important than anything. Here at Sutton's we pride ourselves on providing unmatched customer service and quality, reliable solutions. We want to work WITH you to achieve the results you want, with a price you can afford and be satisfied with.
If you live in Jacksonville, Auburn, Williamsville, Rochester, Hillsboro, Clinton, Taylorville or any other area in Greater Springfield, call us today to schedule a free on-site inspection and detailed estimate.
Looking for a price? Get a no cost, no obligation free estimate.